OLIVER LADIES ELASTIC SIDED SHOE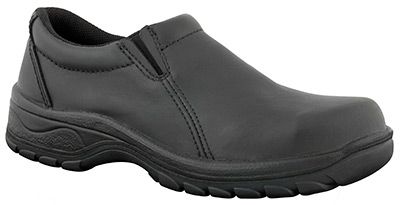 2 In Stock
2 In Stock
Out of Stock - Please contact us for ETA
1 In Stock
1 In Stock
Out of Stock - Please contact us for ETA
Out of Stock - Please contact us for ETA
1 In Stock
2 In Stock
NZ SIZING
Description
-Padded Comfort Collar
-Water Resistant Full Grain Leather
- Anti Static Sole
- Full lining infused with an anti-microbial solution which
protects against odour,
staining and deterioration caused by bacteria
- Sole resistant to mineral and organic oils and acids
- Superior cut, split and crack resistant sole.
- PB Dual Density PU / Rubber Sole
- Heat Resistant to 300º Celsius
- Excellent slip resistant sole, rated SRC.
-6 month warrant, 30 day comfort guarantee.