ARGYLE ARCGUARD 36CAL OVERTROUSERS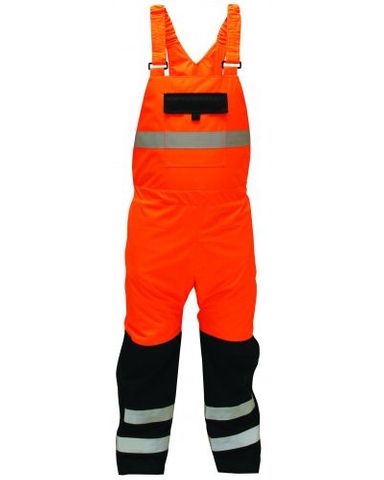 Description
- Arcguard Flame Retardant and Antistatic Bib Overtrouser
- Unique 3 layer Waterproof, Flame Retardant and Antistatic
outer fabric
- Double band of fire retardant UltraFlect reflective tape on legs
for additional visibility
- Extra wide zipped waterproof leg gusset for easy access
with footwear
- Flame Retardant 100% Cotton lining for added protection
and comfort
- Fully seam sealed
- UltraFlect fire retardant retro-reflective tape
- External chest pocket.
- Tough crutch strengthened
- Comfort elastic shoulder straps

STANDARDS
- Material complies with: AS/NZS 1906.4.2010. Waterproof material exceeds:
EN343 waterproof/durability standard. Water column: mm H20:25,000mm.
- Breathability: 4,000g/m2/24H. All fabric complies with ENISO 11612:2010
A1, A2, B1, C1, E3, F1. ENISO 11611:2008. EN61482-1-2:2015 Class 1.
- Arc rating: ATPV= 36 Cal/cm² according to NFPA 70E Personal Protective
Equipment (PPE) category. Exceeds PPE Cat 3 minimum 25.0cal/cm².
- EN1149.3 Anti Static.