WHITE APRONS PVC WITH HOOKS EACH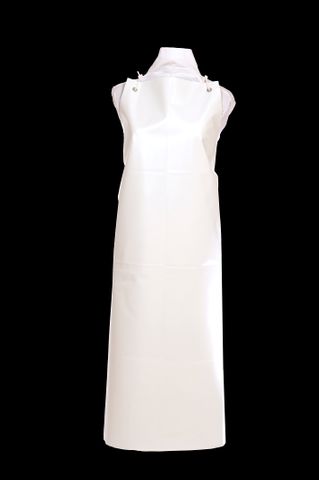 Description
The White Food Processing Apron made from PVC is perfect for
rigorous work and comprise eyelet weld hooks enabling it to
withstand the toughest conditions. Its PVC construction is fat
and blood resistant which allows for greater protection of your
clothing for your peace of mind, which also assists with better
hygiene and easy cleaning. This piece of apparel is ideal for use
in the food processing industries. PVC constructed for better
protection. Fat and blood resistant. Eyelet welds for withstanding
tough conditions. Ideal for food processing industries.
White apron measuring 900x1200mm (wxh) in size.