3M 6000 FULLFACE MASK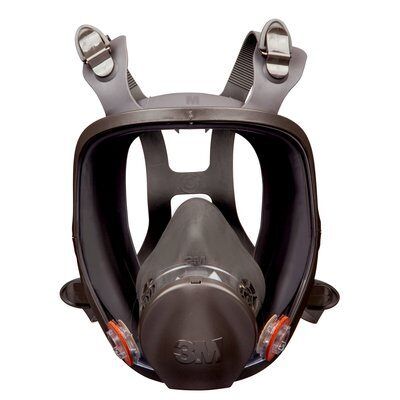 Description
- The 3M™ Full Face Reusable Respirator 6000 Series is simple to use and comfortable to wear.
- Combine with a broad range of twin, lightweight 3M™ filters or cartridges to provide respiratory
protection against particulates and a variety of gases and vapours.
- Soft, silicone face seal for greater comfort and durability. Wide field of vision.
- Polycarbonate, high impact visor. Simple and easy to use. Well balanced, four strap head suspension
which is easy to put on and take off. - Unique centre adapter to direct exhaled breath and moisture downward,
helps reduce debris from depositing in the valve, and allows for quick and easy cleaning.
- Flexible system for use with 3M gas, vapour and particulate cartridges and filters.
- Can also be used with 3M Supplied-Air Systems. A range of spare parts and accessories are available.