Clothing

/

BISLEY TAPED HI VIS RAINJACKET
BISLEY TAPED HI VIS RAINJACKET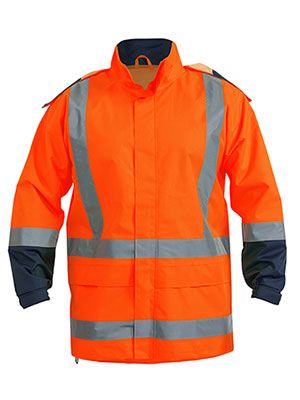 Stock Code:
BJ6963T-OR/NA-L
Stock Code:
BJ8100T-OR/NA-L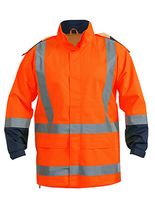 BISLEY TAPED HI VIS RAINJACKET
Description
- Reflective tape 'H' pattern around body with extra hem tape for
TTMC-W compliancy.
- Waterproof fabric with breathability
- WP - 20,000mm Protection Against Rain standard.
- All seams are seam sealed. Storm flap with touch tape and
zip closure.
- Adjustable 1/2 elasticated cuff with touch tape tab closure.
Lower sleeve in contrast colour for dirt protection.
- Secured and hideaway hood with high collar stand and
shaped centre for weather protection.