HEIGHT SAFETY PBI ZERO RIGGERS HARNESS Z+87/R
HEIGHT SAFETY PBI ZERO RIGGERS HARNESS Z+87/R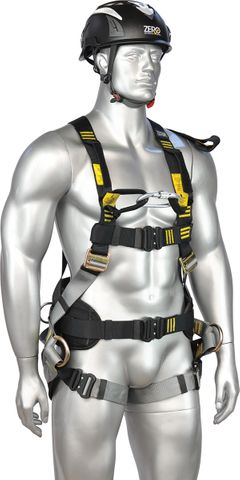 Description
- Lightweight design, fully adjustable for ultimate fit.
- Central multi-purpose front fall arrest attachment point.
Soft rescue retrieval attachment points on shoulders.
- Includes side work D positioning attachment points plus
tower work positioning side rings.
- Rear dorsal attachment point with velcro stowage system
when not in use.
- Padded saddle seat for comfort during long periods of
work positioning.
- Extra wide padded waist belt, moisture wicking lining for
comfort.
- Reflective back panel for increased visibility.
- Quick connect buckles to chest and leg with adjustments
providing correct and secure fit.