CLOGGER LINE TRIMMER CHAPS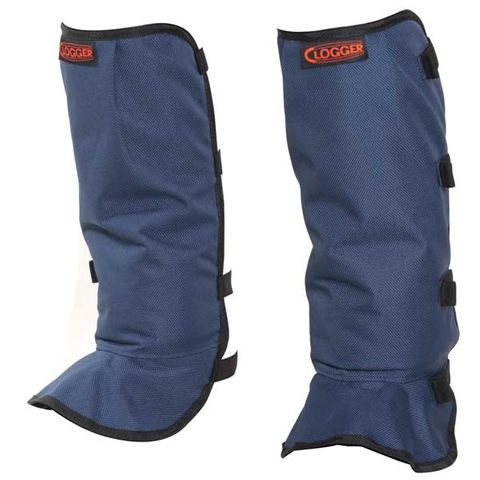 Description
- Simple but effective shin protection for operators of brush
cutters and line trimmers.
- Elastic straps with Velcro fastening across the calf hold
the chaps in place.
- A front flap prevents debris from entering boots or being
caught in bootlaces.
- The soft material provides greater comfort and flexibility
than rigid shin protectors.
- Tough polyester outer fabric. Flexible padding provides
protection from stones and debris.
- Comfortable poly-cotton lining.