Chemical

/

GLOVES ESKO PVC GREEN DOUBLE DIP 27CM PAIR
GLOVES ESKO PVC GREEN DOUBLE DIP 27CM PAIR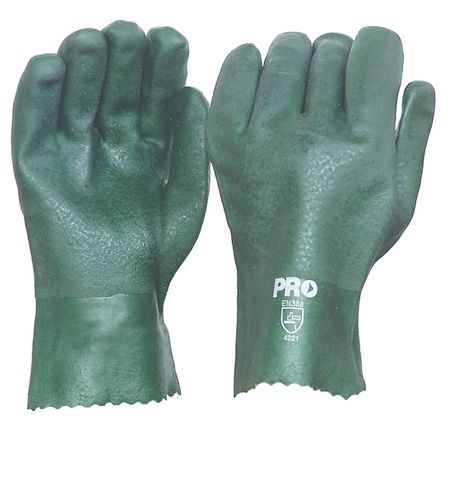 Description
- Double dipped with sand finish for improved grip and
increased resistance to oil , grease and chemicals.
- 27cm length.
- Jersey lined for comfort and sweat absorption.
- Applications, automotive, chemical processing, fisheries,
pharmaceutical, petroleum refining, forestry, general plant
use, maintenance and manufacturing.
- Size one size fits all.