Home

/

Lanyards

/

HEIGHT SAFETY QSI CABLE BLOCK RETRACTABLE LIFELINE 10M
HEIGHT SAFETY QSI CABLE BLOCK RETRACTABLE LIFELINE 10M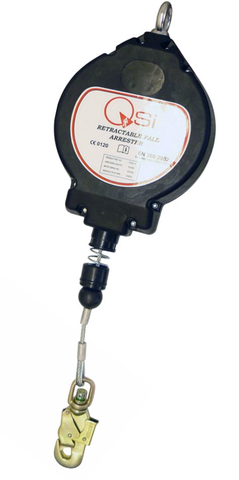 Price:
$1,262.39 incl. GST
Description
- Retractable Cable Blocks extend to 10m and
15m lengths and come in robust plastic casing.
- Swivel hook attachment reduces twist problems
while in use and helps the user when they need to
turn around, etc.
- The hook has a load indicator which shows green
when safe to use and red when unit has had a
substantial loading and should be inspected by QSI.