Home

/

Prevor

/

PREVOR DIPHOTERINE AEROSOL MINI 200ML
PREVOR DIPHOTERINE AEROSOL MINI 200ML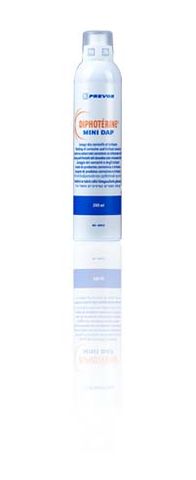 Price on Application
Description
- Diphoterine Mini Dap by Prevor is adapted for the
decontamination of a torso or a limb.
- Kept close at hand, on laboratory work surface,
in tool boxes etc.
- Environmentally friendly. Application Use :Hand
and forearm, face, thigh .
- Intervention: < 1 minute. Capacity: 200ml.
- Maintenance: Disposable. Shelf-life: 2 years.
Please allow 2-3 weeks lead time.
- Please call us on 0800 262 736 for a quote.