Skincare

/

CLEANING DEB STOKOLAN 100ML TUBE EACH
CLEANING DEB STOKOLAN 100ML TUBE EACH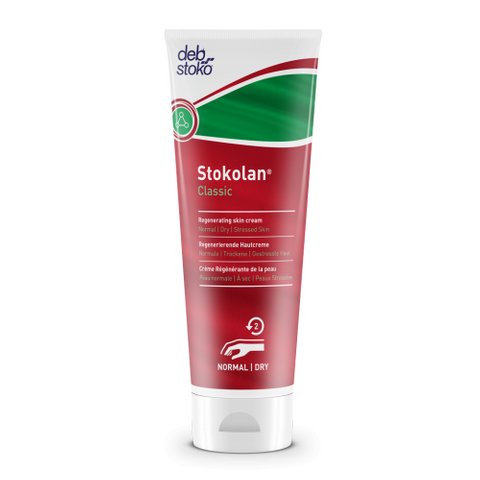 CLEANING DEB STOKOLAN 100ML TUBE EACH
Description
- Where to use: For use in industrial and healthcare
environments, especially where employees are prone
to dry or stressed skin.
- Enriched skin conditioning formula - hydrates and
nourishes deeply to help recondition work stressed skin.
- Restores skin barrier - clinically proven to support
regeneration of the skin's own natural barrier function
when used regularly.
- Contains pharmaceutical Lanolin - a natural lipid known
for its excellent moisturising and skin nourishing properties.
- Rich in moisturisers - high levels of Glycerin and Urea
enhance the water holding capacity of the skin's upper layers,
supporting the skin's own moisture system and improving
skin elasticity.