ENVIRONMENTAL PADS ISC ABSORBENT W ORGANIC PAD 400X500 100/BALE
ENVIRONMENTAL PADS ISC ABSORBENT W ORGANIC PAD 400X500 100/BALE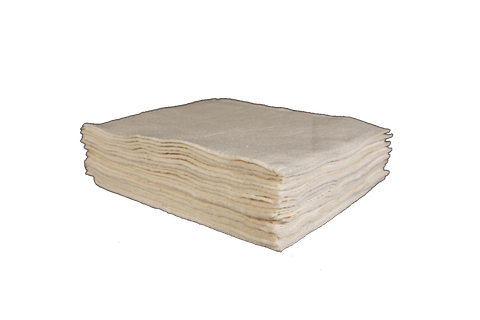 Description
- Absorbent W Particulate is highly versatile and be used for
clean up on water, containment of spills on land, oil sheen
removal and for cleaning shorelines.
- Absorbent W Pads will float on water and absorb oils or fuels
from the water's surface. They can also be used to deal with
day-to-day spills as a hydrophobic alternative to rags.
- Absorbent W Socks are best deployed to contain both water
and land-based spills and protect stormwater drains.
- Absorbent W Pillows absorb large volumes of hydrocarbons
and are best deployed once a spill has been contained using
Absorbent W particulate, socks or boom.