Home

/

Prevor

/

PREVOR HEXAFLUORINE WASHBOTTLE 500ML
PREVOR HEXAFLUORINE WASHBOTTLE 500ML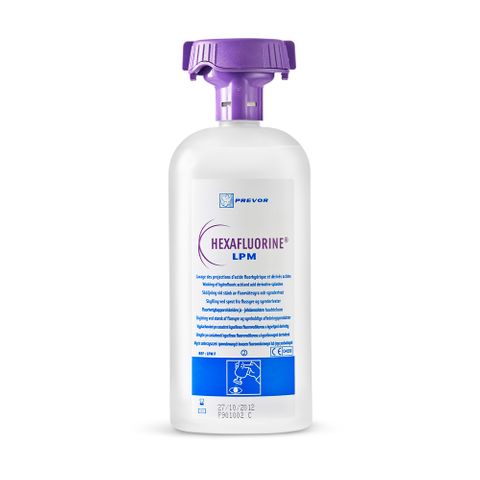 Price on Application
Description
The HEXAFLUORINE® solution has a multiple action:
- The HEXAFLUORINE® solution is a liquid which removes the aggressive
chemical from the surface by mechanical sweeping.
- The properties of the HEXAFLUORINE® solution allows the absorption of acid
ions (H+) and fluoride ions (F-) very quickly and simultaneously.
- Its power of chelation of these ions is 100 times higher than the chelating power
of calcium gluconate (the usual antidote used on hydrofluoric acid burns).
- Like the DIPHOTERINE® solution, the HEXAFLUORINE® solution is a
hypertonic solution which enables it to stop the spreading of fluor ions and thus
to play a part in the complete decontamination of the splash.