RESPIRATORY 3M WELDING KIT INCL 7500 MASK
RESPIRATORY 3M WELDING KIT INCL 7500 MASK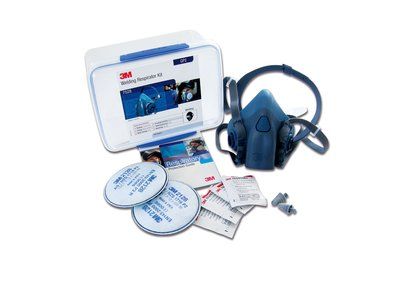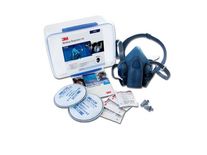 RESPIRATORY 3M WELDING KIT INCL 7500 MASK
Description
Provides respiratory protection in a convenient and easy way. Includes a 3M™ Half Face 7500 Series Respirator with special Cool Flow™ valve and soft silicone material. These features make the respirator ideal for working in hot and humid conditions or during prolonged use. To avoid moisture and contaminant exposure, store the respirator in the handy, sealable storage container.

Kit Contains: 1 x 3M™ Half Face Respirator 7500 Series - Medium, 1 x pair 3M™ Particle &Metal Fume Filters 2128, GP2, 4 x 3M™ Respirator Cleaning Wipes 504, 1 x 3M™ Skull Screws™ Earplugs P1300, Class 5 (SLC80: 26dB), 1 x 3M™ Respiratory Protection Guide, 1 x Handy Storage Container

Recommended Applications/Hazards: Welding - Fume/ozone, Soldering/Brazing - Fume, Grinding/Polishing - Metal dust and particles, Drilling - Metal particles, Metal Pouring - Fume, Machining - Oil mist.