HEIGHT SAFETY QSI FULL BODY HARNESS W FRONT D RING
HEIGHT SAFETY QSI FULL BODY HARNESS W FRONT D RING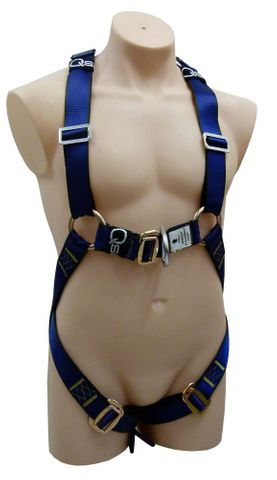 Description
- Our SBE8 Full Body Harness sets the bar for comfort and
flexibility with a new innovation from QSI: the Ring Junction.
- Shoulder, chest and side straps meet at steel rings just
below the chest where they can each slide and rotate to
conform to the wearer's body shape.
- The end result is a simple, lightweight harness that fits more
people more comfortably than ever before.
- The harness includes dorsal and sternal attachment D-Rings
for fall-arrest.
- High strength, easy adjustment webbing buckles are used on
both legs and chest.
- Other features include easy-grip shoulder adjustment buckles
and high strength stitch pattern.